Currently enrolled in COBRA?
When you lose job-based coverage, you may be offered COBRA Continuation Coverage by your former employer. Pennie is an alternative for health coverage for those who have lost or will be losing job-based coverage. Pennie may be a more affordable option than COBRA coverage.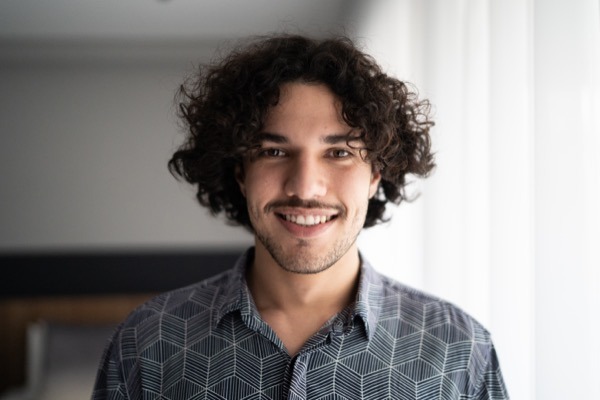 Can I switch from COBRA to a plan through Pennie?
Check out our chart to see if you can switch, and know that if you aren't sure, we are always here to help.
View Your Enrollment Options Today!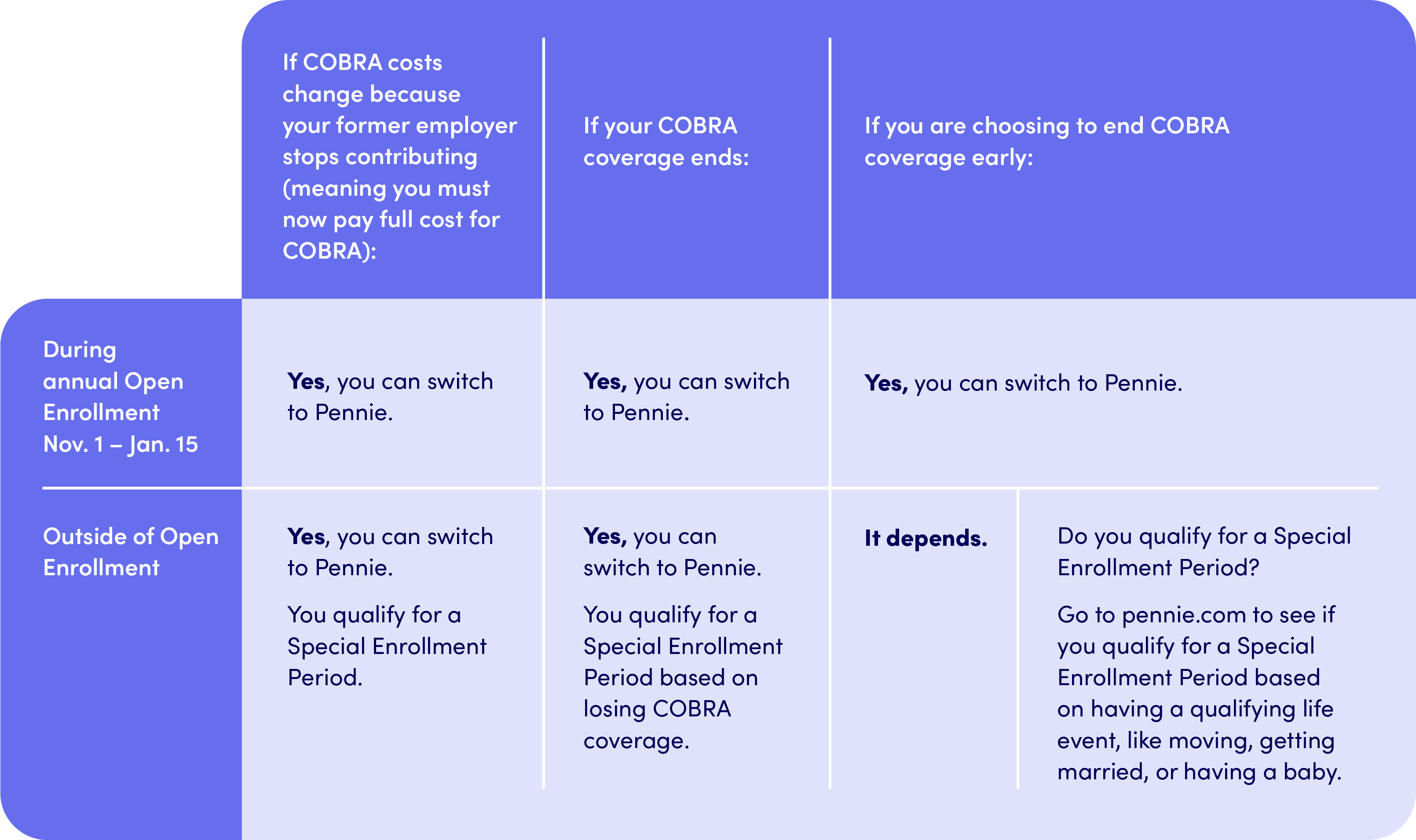 Why shop for health coverage with Pennie?

Financial Savings
Almost 90 percent of total customers are receiving financial savings, which on average, is more than $520 a month for those customers.

Shop & Compare
Pennie's Plan Comparison Tool allows you to browse for insurance plan offerings, compare them, and see if you qualify for financial savings before you apply!

We are here to help!
Pennie is here to help every step of the way. Pennie-certified assisters and brokers can help answer questions and guide customers through the entire process. Find more about this expert, personalized assistance below.
Pennie Resources
Looking for more?
Check out even more resources to stay updated and learn how Pennie can connect you to the right insurance plan that provides you with additional peace of mind.
Find Answers. Meet Pros. Get Covered.
Getting help is as easy as ABC
Assisters, Brokers, & Customer Service